Sandy Flat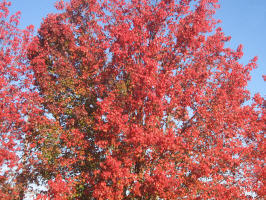 Crossroads of Time
Located in northern Greenville County, this area used to be considered "out in the country" before farm land and orchards succumbed to development.
According to Mann Batson's "A History of the Upper Part of Greenville County", the State Road, that ran from Charleston to Asheville, ran through Sandy Flat. "The road entered Greenville District from Spartanburg District and passed through Sandy Flat and Tigerville. Leaving Tigerville, it crossed Callahan Mountain down the opposite side crossing Little Gap Creek."
This is the road that crossed the Poinsett Bridge, now a historical site.
The Hillsdale post office, operated in the Sandy Flat area from January 26, 1886 until April 12, 1889 with William A. Hill as postmaster. The Sandy Flat post office was established June 11, 1851 and closed February 15, 1902. John M. Crotwell was the first postmaster and Georce W. Bruce, the last. It was located in a small store building at the junction of highways 253 and 290 and later in a separate building.